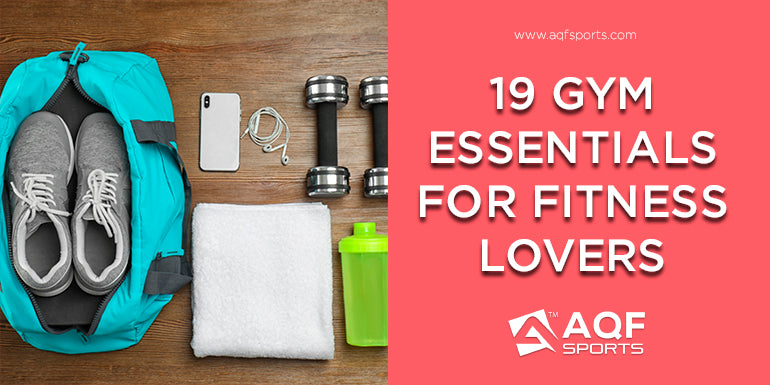 If you normally head to your gym without anything but your workout gear, then you are at the perfect place. For people who visit the gym on a regular basis, prepping a gym bag is a normal routine chore. But if you are new to this, then it is fairly common for you to forget important gym essentials or gym gear at home.
To prevent forgetting important equipment at home, it is better to have a checklist of all the items you will need in the gym. Here is a quick list of 19 gym essentials to make packing your bag easier for you:
A Gym Bag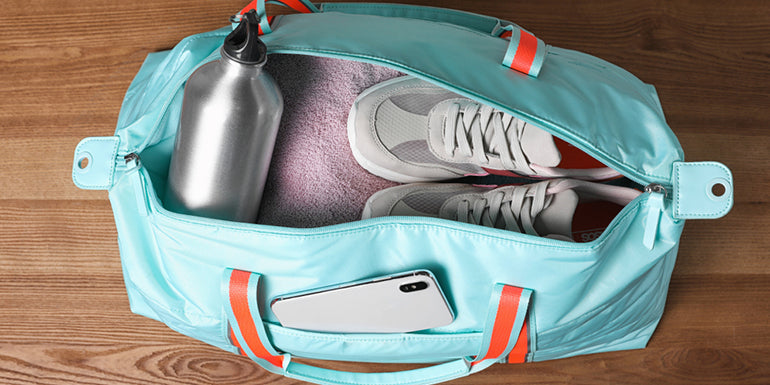 The very first thing you need, to carry your gym essentials kit with you to the gym, is a gym bag. When buying a gym bag, consider whether it fits your requirements, and go for something that is spacious but not too bulky. The right-sized bag will not only carry all your essentials but will also be easier to carry around on public transport.
If you shower at your gym, then buy a bag with separate dry and wet compartments. Most importantly, opt for a gym bag that is breathable and washable to avoid any musty odours and mildew.
Exercise Mat
An exercise mat is essential when doing bodyweight exercises, which are an important part of any good exercise routine to increase strength. An exercise mat not only protects your joints but also makes kneeling exercises easier especially if the floor is hard and uncomfortable.
Exercises mat are perfect for basic stretching and abs exercises. Even if you are doing deadlifts, you will need an exercise mat to do the warm-up steps. Buy a stretching mat that is big and thick enough to offer you protection from friction and abrasion from the ground.
Resistance Band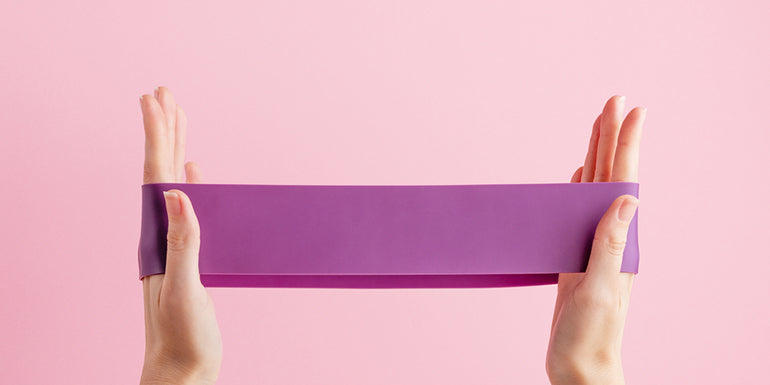 A resistance band is one of the best gym essentials for beginners. Resistance bands allow you to perform an extensive variety of exercises. They are great for warming up the muscle groups you want to target during the primary part of your exercise routine. They are also among the most suggested gym essentials for women because they improve mobility and flexibility.
Introducing resistance bands to heavier exercises like deadlifts, squats, and hip thrusts can make you experience the burn in all the right spots by adding resistance during both the work and rest phase of your exercise. Plus, they are super affordable.
Water Bottle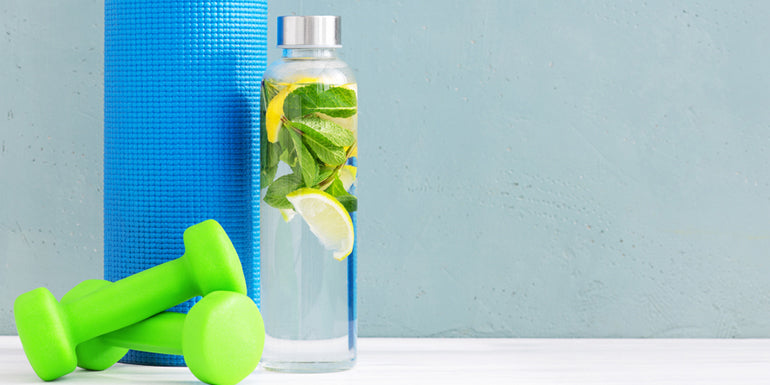 Staying hydrated is extremely important during workouts to prevent your body from getting dehydrated. So, make sure that you have a water bottle in your gym bag along with other gym bag essentials.
Opt for a water bottle that is leakproof, to avoid any spillages in the gym bag, and reusable because reusable bottles are good for the environment and also keep water colder for more time. Make sure to get a bottle made of durable and high-quality BPA-free stainless steel. And if you buy a reusable plastic bottle, buy one made from non-toxic BPA plastic.
Rumblerollers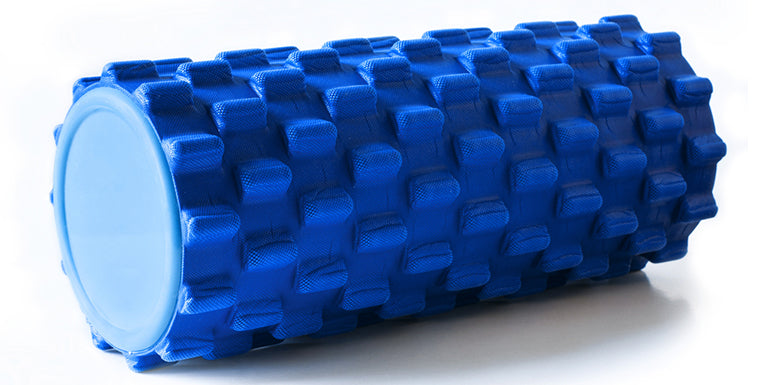 RumbleRollers are a scientifically crafted mobility tool made to imitate a thumb-like massage pressure for deep tissue. If you do strength training, then you definitely need to add this to your gym bag essentials bodybuilding and make it a regular part of your routine, before and after workouts. A rumble roller breaks up knotted muscle fibres and get rid of tightness.
Another reason to add a rumbleroller to your bag is that it increases the range of motion, lowers the risk of injuries and ensures faster recovery. You can also make it a part of your home gym essentials if you do heavy-duty exercises.
Wireless Earbuds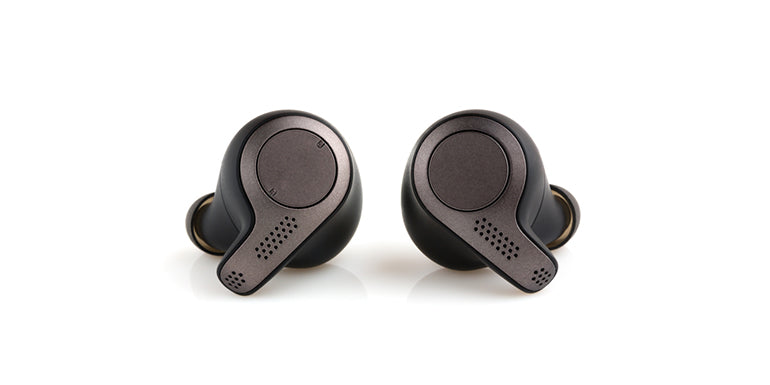 If you want to make your workout fun and easier to get done with, then add music, and you will be surprised to see how enthusiastic and pumped up music will make you feel. According to research, music will help you get in the zone and pace your workout. Don't forget to throw in a pair of wireless earbuds before you leave for the gym, otherwise, you will get bored quickly.
Another important reason to switch to wireless earbuds is that they do not have a cord which will get stuck in a piece of equipment when you lift, head-man you and send your device flying across the gym.
Combination Lock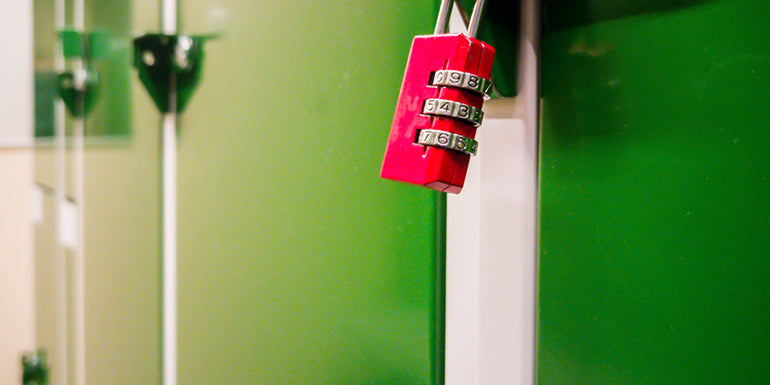 Gyms are hotspots for stealers, with gadgets, expensive types of gym equipment, high-tech clothing and money lying around everywhere. To avoid any such mishaps happening to you, get yourself a combination lock and store your gym bag in the gym locker and work out with the assurance that it will be there when you return.
Though many gyms contain self-locking combination locker rooms, the tiny locks are not enough to stop someone from getting to your precious stuff. So, keep a combination locker in your bag and leave as many valuable possessions as possible at home.
Umbrella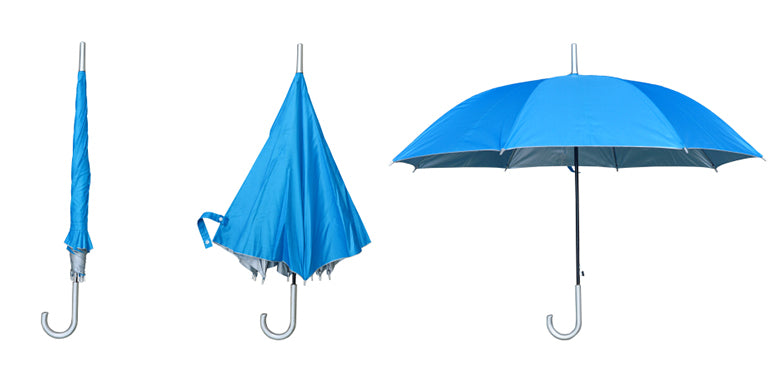 An umbrella is not only a game-changer but also a lifesaver. If you use public means of transport to get to your local gym, or you walk to it, then an umbrella is an unsaid accessory that you need to add to your gym essentials. Especially if it frequently rains where you live, then it is a good idea to keep an umbrella in your gym bag 24/7.
Opt for a compact umbrella that is lightweight and boasts an open/close button for ease of use. This way it will easily fit in your bag and won't feel too heavy.
An Extra Pair of Earbuds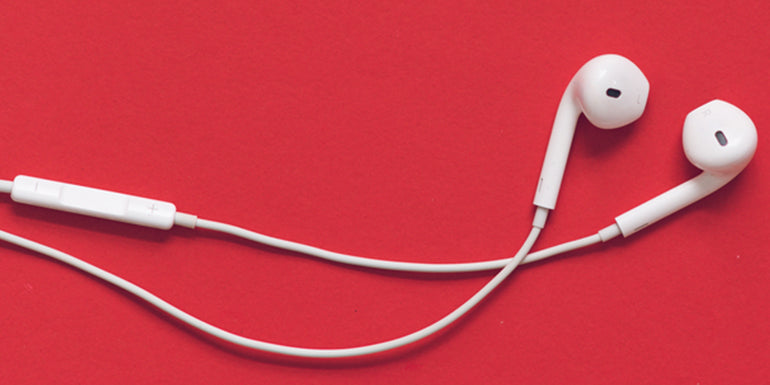 Wireless headphones are unarguably god-send, but they have to be charged regularly. Which might not seem like a problem if you charge them regularly, but inevitably you will be faced with a situation where you will hear the dreaded "battery low" mid-workout.

To avoid hearing that message of doom, and enjoy your workout the same way, keep an extra pair of earbuds in your gym essentials bag. Buy something sweat resistant to keep it dry when you exercise and to ensure it doesn't stop working.
Protein Shaker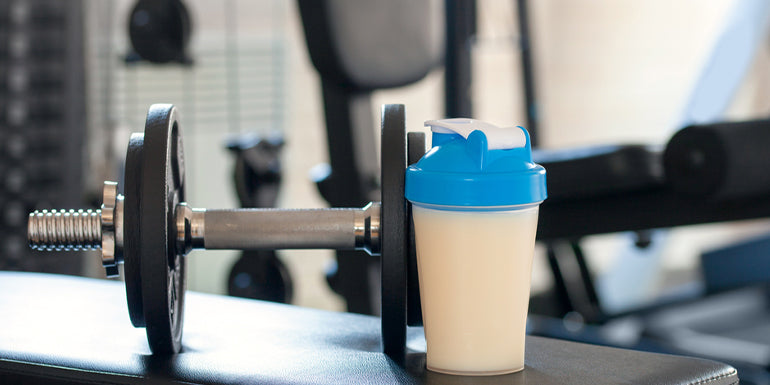 You will need a protein shaker if you are into heavy-duty exercises like weighted squats or weightlifting to juice yourself up. A protein shaker bottle is a mandatory item to have in your gym bad whether you like to drink pre-workout, protein shake, or BCAAs.
Plus, when doing serious workouts, you have to refuel, as soon as you can, after you finish working out to get the most out of your training program and recover properly. Shakes are the perfect way to do this, and a protein shaker is the best way to store them and keep you charged.
Snacks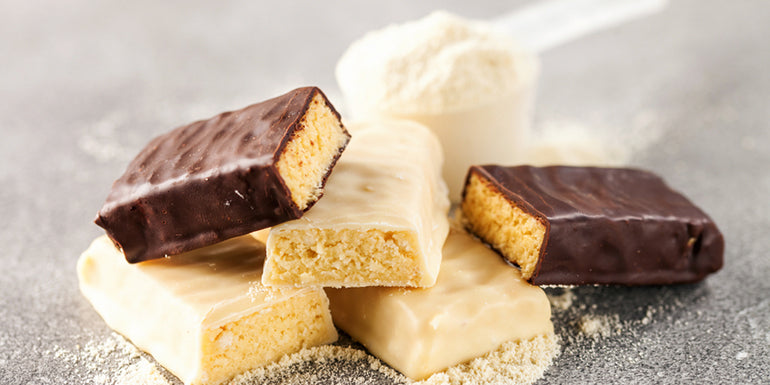 Reaching the gym and being hit with a strong wave of hunger right before you begin your workout is the worst feeling in the world other than your phone running out of battery. That's where light snacks like protein bars come in which not only help you pre-workout but also help you heal after a workout.
Bring along some protein bars, your favourite fruits or some walnuts to keep your blood sugar balanced and speed up your recovery. But if you don't get a chance to fuel your body beforehand, then a high-carb snack is best for you before a workout.
Microfibre Gym Towel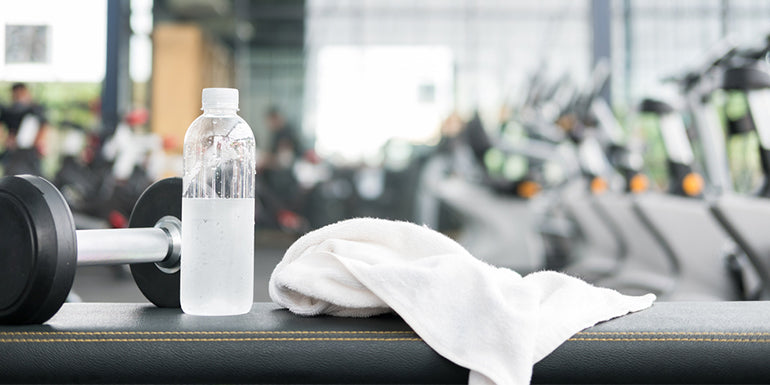 Normal gym towels don't get the job done all the time, and that's why it is better to get a microfibre towel because the microfibres absorb sweat and moisture and give a cooling effect. Besides, it's very impractical to carry a bulky towel with you, so keep a microfibre towel in your gym essentials kit.
Moreover, if you are involved in running, yoga, HIIT, and belly fat exercises, then opt for an antibacterial microfibre towel. They can retain 3-4 times their weight in water, and dry ten times faster than regular towels.
Massage Ball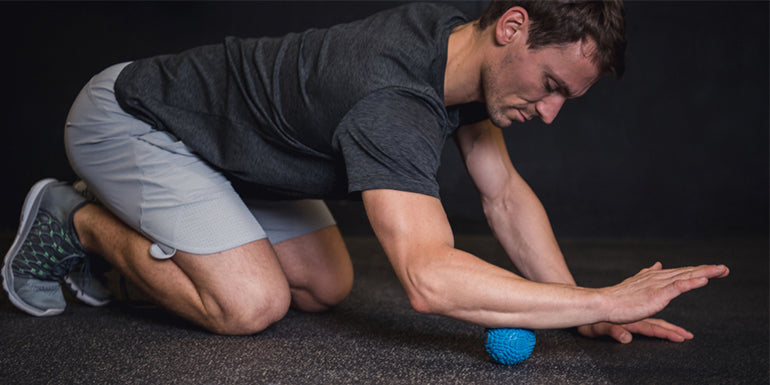 Always keep a massage ball in your gym bag to target specific areas on your body in case of pain to relieve tense muscles. A massage ball is a tiny durable ball that contours amazingly to muscles of all sizes and shapes. It is more effective at targetting the area between different muscle groups and applying concentrated pressure because of its smaller size.
Plus, it will not even occupy a lot of space in your gym bag, so you can easily add it to your warm-up routine pre-workout and cool down routine post-workout.
A Smartwatch/Heart Monitor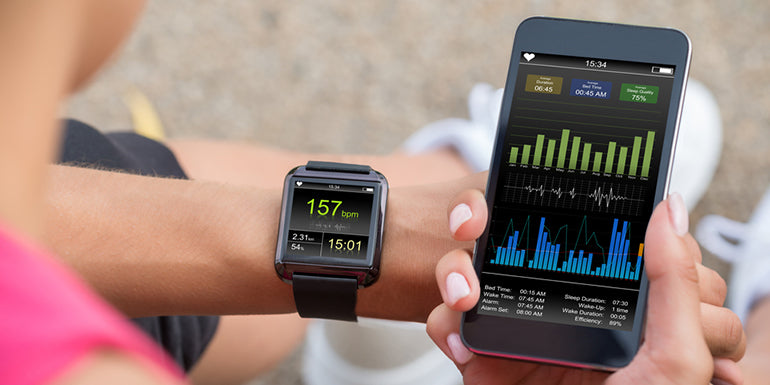 It is a good idea to get yourself a smartwatch to keep track of your calories burned, steps were taken during cardio, and heart track to help you stay fit and healthy. You can get a watch like Fitbit to track your sleep patterns, as well as your activities during the day.
When you do not feel like wearing your watch, you can just toss it in your gym bag. Plus, you can use it as a GPS tracker for your runs, as a vibrating alarm, and for leading your personalised breathing sessions to decompress during the day.
Liquid Grip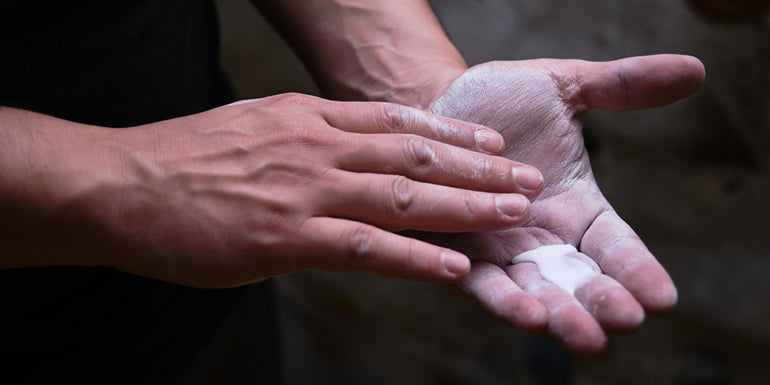 Weightlifting chalk is a reliable way to easily and quickly apply chalk on your hands. But it is advisable to keep a bottle of liquid grip in your gym bag, in case your gym runs out of weightlifting chalk.
A bottle of liquid grip comes in handy when you have to deadlift. In addition, the liquid grip makes zero mess. So, all you have to do is coat your hands with it and let it dry up. Don't rub it on your hands like a lotion. One thing to note is that it has a mild scent, but it disappears quickly when you apply it.
Portable Charger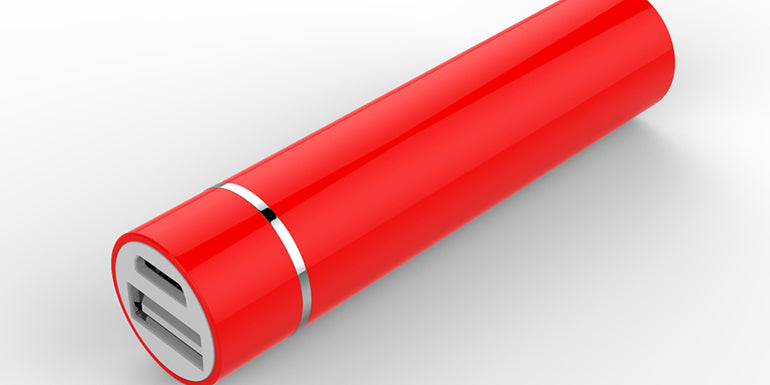 Never forget to keep your portable charger in your bag along with other gym essentials, including earbuds and mobile phone. A portable charger feels like a life saviour when you step into your gym, and the realisation suddenly hits you that you do not have enough phone battery. And to not have enough battery to listen to music is a bummer.
Without a portable charger and enough battery on the phone, how are you going to carry out your workout routine with dedication when you can not even pump up the music?
Sneakers for Gym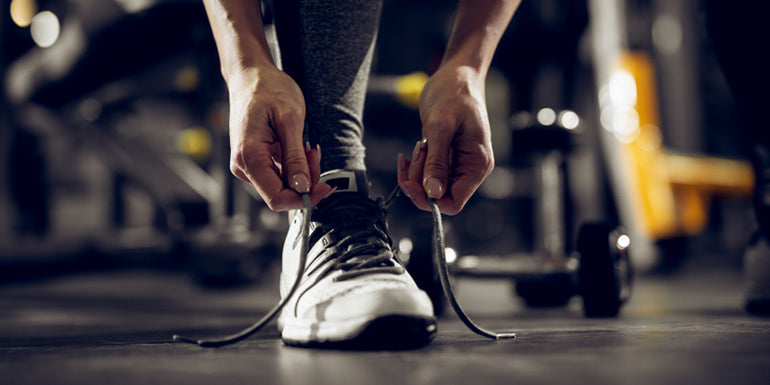 A proper squat or deadlift starts at the feet, and these exercises require specialised shoes. A comfortable pair of sneakers crafted for better efficient power transfer from your feet to the floor with a good grip are an ideal choice.
Gym shoes might look like an obvious item to keep in your bag, but it is crucial to use the specific type of shoes you will have to wear for a specific workout. Sneakers are excellent for low impact, lifting, HIIT, weight-centred cardio, and fat burning exercises. Moreover, if you are a professional runner, you should get shoes made particularly for road wear and tear.
Hand Sanitiser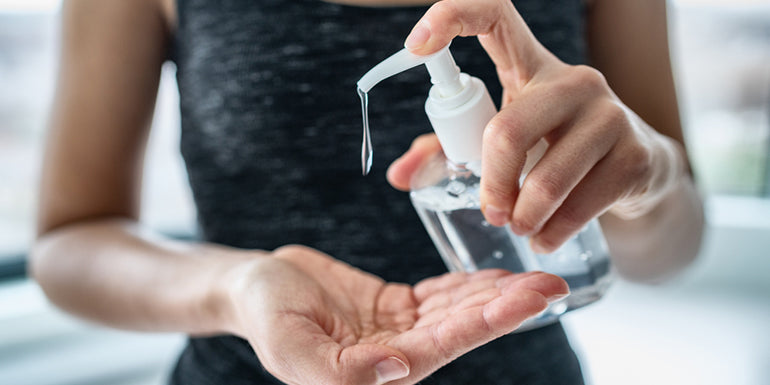 Hygiene must come first, at all times. As much as we all love going to the gym regularly to keep up with our fitness goals, the gym is quite honestly a very unhygienic place full of health hazards.
Apart from the unbearable smell of odour and sweaty equipment used by everyone, there are so many more threats. You can easily catch some pretty gross stuff while working out at the gym such as viruses, bacterial infections, genital warts, and allergens. To avoid all those hazards, carry a hand sanitiser in your gym bag.
Grip Gloves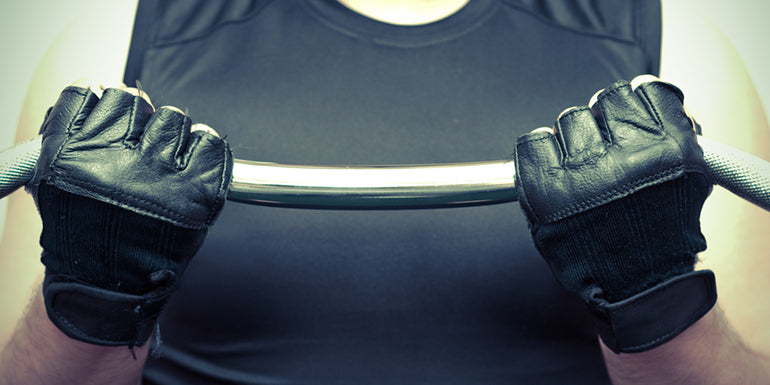 For people who lift heavy weights in the gym, the importance of gym gloves is insurmountable. Also, there's nothing more frustrating than interrupting a set because of losing your grip on the equipment you are using. To avoid facing that situation, keep a pair of grip gloves with padding, perspiration management, and protection in your gym essentials.
Wearing gloves helps alleviate any pressure by offering a more solid grip than what you achieve with your bare hands. Other than that, they also absorb some pressure off your wrists and decrease the strain when you do heavier lifts.
Takeaway
Apart from all the types of gym equipment and essentials listed above, you can also throw other stuff you might need, like skipping ropes. Some people also like to carry their gym apparel like compression wear in their gym bag, but most people just wear them to the gym. You can also either carry them or wear them, whatever suits you the best.
So, there you have your complete list of gym essentials to take with you the next gym you go to the gym.
Images source: Shutterstock